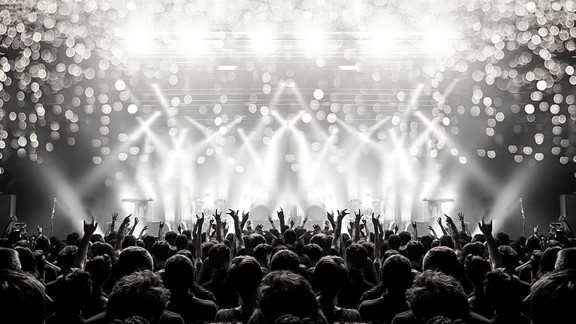 About Gerard Zappa of Wooster
Welcome to Gerard Zappa's website.
Gerard Zappa is a professional musician who's a native of Cincinnati, Ohio. He has also lived in Wooster, Ohio. He's currently the bass guitarist and vocalist for the Steve Augeri Band, which is led by the former lead singer of Journey from 1998 to 2006, Steve Augeri.
Zappa was also a member of the band VALENTINE in the early 1990s. Although he recorded the single "Heart of the City" in and around 1990, it has only been available to the public since May 2021. It was intended to be released in the 1990s, but they were stored away until 20th Century approached Zappa and his former bandmates to release any material they still had. This prompted Zappa and the lead guitarist, Adam Holland, to look through their unreleased demos.
"Heart of the City" now has a free lyric video for the track, which can be viewed here. The single itself can be streamed on Spotify and purchased from iTunes.
With many years of experience as a successful guitarist, Gerard Zappa knows the ins and outs of the music industry. He, along with the Steve Augeri Band and former VALENTINE bandmates Craig Pullman and Adam Holland, recall what led up to the formation of VALENTINE in a recent episode of the podcast, "Band Forever." They also talk about the highs and lows of their careers.
Having been involved in the rock and roll scene for nearly 30 years, Zappa has a wealth of knowledge about the rock and roll industry. As such, he's developed many opinions about the genre. Read on for his take on the history of rock and roll music in America.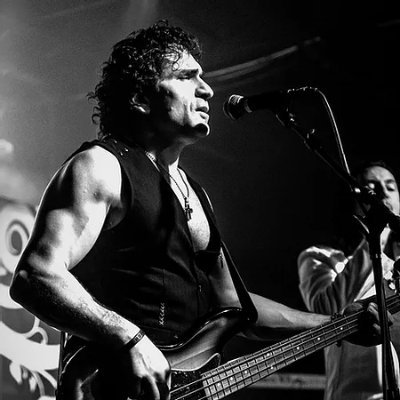 The History of Rock and Roll Music in America
The origins of rock and roll can be traced to the South in the United States. "Rock and roll is nothing but rhythm and blues," Fats Domino, one of the pioneers of the genre, had said when asked about the genre's origins. "We've been playing it for years down in New Orleans."
Like jazz, rock and roll is a fusion of African American influences with European instruments. It has a lot of similarities with swing and jazz, which were also taken up by white musicians, just like how rock and roll was.
The most African American element of rock and roll is the rhythm, which is characterized by an accentuated backbeat typically provided by a snare drum. If you listen closely to rock music, even tracks from today, the rhythm of rock and roll is a lot like blues, boogie-woogie, and shouting gospel. In the 1940s, performers of this emerging 'rock and roll' genre started adding saxophones and shouting lyrics.
Most historians point to the late 1940s and early 1950s — the postwar period — as the time when rock and roll first emerged as a distinct genre. At this time, the saxophone or the piano was the leading instrument. However, by the 1950s, the guitar had replaced or supplemented these instruments. It was during this time black groups like the Spaniels and the Dominoes started combining call-and-response singing gospel with more aggressive beats. Disc jockeys who became famous for this style included William Allen of WLAC of Nashville, Tennessee, Alan Freed of Cleveland, Ohio, and Dewey Phillips of Memphis, Tennessee.
Starting in the 1950s, thanks to Alan Freed's decision to broadcast rhythm, blues, and rock and roll music to a multi-racial audience, rock and roll started to become mainstream. White teenagers flocked to rock and roll en masse since rock and roll represented everything the monotonous suburbs were not. Their parents found it tasteless, but teenagers reveled in the genre's new dance styles, melodies, and lyrics. With lively beats, rebellious lyrics, and fun dance moves involving bumping, twisting, and grinding, youths from all ethnic groups started to spend massive amounts of money on phonographs and records of rock and roll music. Churches called it "the Devil's music," but this just cemented rock and roll's popularity even more.
Rock and roll exploded in popularity after the meteoric rise to fame of one singer, Elvis Presley. Sensual and charismatic, Presley became a catalyst in the mixing of black and white culture into a new counter-culture that transcended race. He was discovered by Sam Philips, a Memphis record producer, who wanted to find a white artist who could accurately capture the heart and soul of African American artists. Earlier white artists' attempts to cover black artists' blues, rock and roll, and jazz performances had been unsuccessful — their renditions were stale and uninspiring compared to their originals.
‌Within two years of being discovered by Philips, Presley was the most popular name in the music industry. He opened the door to rock and roll acceptance, and soon afterwards, African American performers such as Fats Domino, Chuck Berry, and Little Richard started to enjoy broad recognition.
Rock and roll was originally a euphemism for sex in the black community, and this came out in the lyrics of the songs. Much of the suggestive content was censored or removed so conservative suburban parents would let their teenagers buy the records. The Pentecostal church also played a role in the development of rock and roll. If you've been to a Pentecostal church, the wild, unrestrained energy of Pentecostal worship may remind you of rock and roll performances. This isn't a coincidence, since many early rock performers had been raised in Pentecostal churches, including Presley himself.
By the late 1950s and 60s, drums and electric bass guitars had become mainstream in the rock and roll scene. The new decade also saw the spread of the genre to other countries, such as Britain. This resulted in the creation of iconic groups like The Rolling Stones and The Beatles. Like their American predecessors, these British bands represented rebellion, especially since the free love movement was growing in popularity. Music started to connect with other social developments, such as the civil rights movement and the hippie subculture. Check the blog for frequent updates.
‌
‌